Advertising Disclosure ⓘ​
Rankings are generated from thousands of verified customer reviews. We do not accept free products from any company––we only review products we love. By clicking on the products below, we may receive a commission at no cost to you.
best heavy-duty treadmills
for big and tall people (Over 300 LBS)
The Horizon 7.0 AT was updated recently with some impressive features. The enhanced Bluetooth connects to multiple devices to stream media through integrated speakers so you can use various training apps on the 7.0 AT. This is one of the most attractive features on the 7.0 AT – you are not locked into one single subscription. Using your personal tablet or phone, you can use Zwift or Peloton or iFit while on the Horizon 7.0 AT. 
Proving that a bigger treadmill doesn't necessarily mean a bigger price, the Horizon 7.4 AT is a great treadmill for losing weight. It comes in online at budget friendly prices, chock full of great features. With a maximum user weight of 350 pounds, the machine sports 3-Zone Variable Response Cushioning which customizes the shock absorption to the front, middle, and the end of the belt to fit the tall and large runner. This is a great feature for people with obesity, or taller runners, whose stride is different than the average user.
The T303 treadmill has all the hallmarks of Horizon's much-loved fitness equipment. Its 3.0 CHP motor is quite powerful, not to mention steady and quiet, and comes with a lifetime warranty. Much like other models in the range, Horizon touts this motor as one of the best in the market for interval training, as it quicker to respond to speed changes than most of its competitors (especially those anywhere near its affordable retail price). The speed goes up to 12 mph, while the incline upper limit is 12%. While its speed is fairly standard, its 12% incline is a few degrees off of the industry standard. Whether you're a walker, jogger, or runner, adding incline to your routine helps ramp up that calorie burn. That said, those looking for a lower impact workout and those recovering from (or coping with) joint issues or injuries are unlikely to be using their treadmill at full incline anyway, so this shortcoming will be less relevant.
Bowflex T10 is a 400 lbs capacity treadmill. It is equipped with a 5% decline and a 15% incline both motorized. By using this high capacity treadmill, you can replicate any course, even the down hill parts and improve your performance when you encounter it. The 400 lbs weight capacity mean the whole family can get a workout comfortably. If you're overweight then you can exercise with confidence to help you lose weight. Bowflex T10 isn't a budget treadmill, but it also isn't comparable to the price of a high-end machine, like a Peloton Tread or AssaultRunner.
The T101 is Horizon's entry-level treadmill that is best for large walkers and joggers. It is compact, sturdy, quiet in operation, and has Horizon's proprietary 3-Zone cushioning in the deck to protect your spine and joints. This is a great treadmill option for those large and big people who want to lose weight, get gentle training and conditioning.
The Xterra TR300 is a good, solid treadmill for big runners. It has a durable motor that's up to the job, and the rest of the hardware should last for years. However, there are a few smaller things that let it down such as the speakers, fan and pulse meter. It does, however, have a wide selection of pre-set programs, plus heart rate training – but a chest strap is recommended. If you're looking for a no thrills machine for losing weight that you can just get on and run, this is a good option.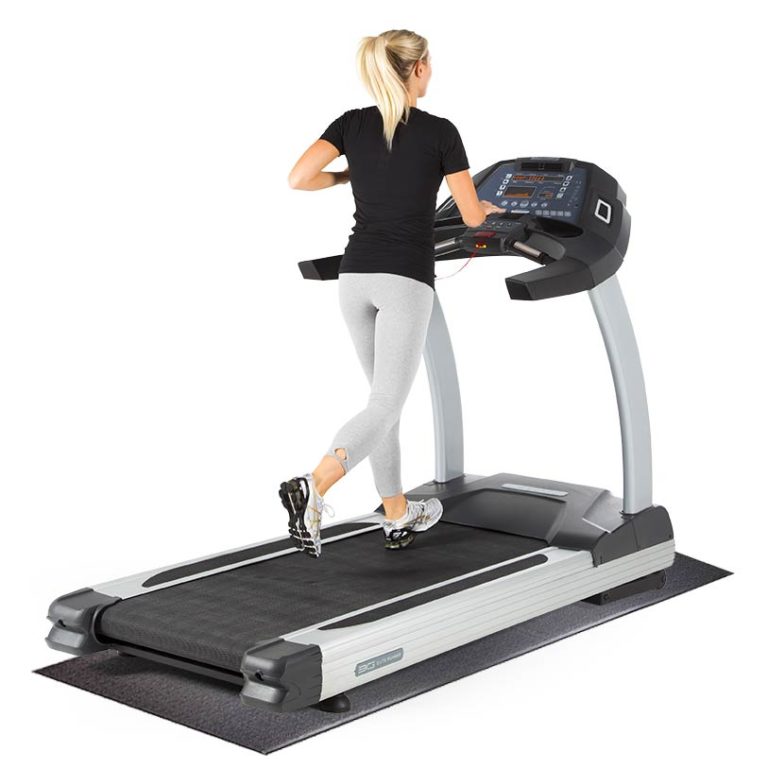 The 3G Cardio Elite Runner treadmill has an upgraded shock suspension system the company calls "Orthoflex." With a 4.0 HPp motor, a bigger than average running belt and a multi speed fan, this top quality treadmill is not only comfortable to run on but comes with plenty of entertainment options and extras. This is a gym-quality machine with gym-style features in the higher price ranges. Wireless heart rate monitoring plus the ability to select from preprogrammed workouts make this a treadmill a great choice. However, it may seem a bit pricey but it will surely give you what you are looking for, considering that it comes with one among the most advanced shock absorption system and has simple, easy to use console the fulfills the basic need of every user. Moreover it is made up of highly durable material which can last longer as compared to the other treadmills within the same price range. If you find the equipment suitable for your needs as well as pocket and can stay without music, we recommend buying it.
What Does It Mean To Be Heavy?
It's a valid question and one we'd leave to the individual's discretion. But for beginners, the user weight maximum afforded by each machine should serve as a general guide. Treadmills, exercise bikes, and even rowers, all come with maximum user weights, and in some cases, we've found them to be quite ironic in that they're clearly designed for people who don't weigh over 250 pounds. But whether trying to lose a few inches around the belly for summer, or under a physician's directive to shed 100 pounds, these machines are certainly the tools to use.
According to the U.S. Centers for Disease Control and Prevention, the U.S. prevalence of obesity runs about 42.4%, up from 30.5% in the year 2000. The U.S. government defines "overweight" as having a Body Mass Index (BMI) between 25 and 30. Scores over 30 classify one as being obese. The BMI is a ratio based on one's height and weight using the formula: Weight in kilograms divided by height in meters squared: Weight/(Height)2. That means a 5'10" male weighing 200 pounds would have a BMI of 28.7.
Meanwhile, the same man weighing 300 pounds would have a BMI of 43. The obvious downside to BMI is that it does not take into consideration one's lean muscle mass or bodyfat percentages. To that degree, one has to use their own judgement about what it means to be "heavy" with regards to a treadmill requiring high weight capacity. A good shock-absorbing cushioning system is certainly in order.
What Goals Do You Have?
We'd guess that most people in the overweight to obese categories are looking to lose weight and a good treadmill can help. The good news for big people budget treadmills are indeed out there. Whether walking, running, or engaging in HIIT, treadmills offer a relatively low-impact means of caloric burn. More good news, the heavier one is, the more calories they burn by moving. Whereas the average 155-pound person burns 298 calories in 30 minutes running a 12-minute mile pace, a 300-pound individual can burn 1,300 doing the same activity.
When setting goals, consider the time frame in which they're to be achieved. A 350-pound individual might want to lose 100 pounds, but doing this in a month is not only unrealistic, it can be unsafe. In addition to a medical professional's advice, another great tool that can come in handy is an app designed for runners. We've reviewed some of the best online programming around here, and heavy people in particular might find these apps useful. For those unfamiliar with exercise, or perhaps in need of extra motivation, these programs not only monitor progress and heart rate, but often hook users into a dynamic network of friends via social media style communities.
Whether looking to lose a few pounds, or strengthen one's cardiovascular system, treadmills are certainly a good choice to make. This is especially true for those which are foldable. But the longer the goal takes, the more important it is to consider a treadmill's warranty and overall build quality. Cheaper doesn't mean better when banging out the miles.
7 Tips For Choosing A Treadmill for Big and Heavy People
We love to recommend industrial or commercial items for home use. After all, if you're a big and heavy person over 300 lbs, it makes sense to buy an item that's overbuilt because it's intended for use by thousands of people, many of them overweight or obese. We have recommended commercial items ranging from dining chairs to bunk beds and treadmills are no different.
Two of the treadmills we recommended are actually from the same brand, SOLE. Even if you've never heard of them, you've probably been on a SOLE treadmill.
Not only do they make some of the best treadmills for big and heavy guys, but they provide treadmills for many gyms throughout the US. Their treadmills are able to withstand the abuse of thousands of sweaty overweight people so they should last for a hundred years or more in your hands! There are a number of things that make their Light Commercial line the perfect treadmill for a heavy person. Look for:
1. Wide Running Surface
Let's face it, fitting on a skinny track is for skinny people. In fact, if you buy a cheap treadmill you might find it difficult to walk comfortably between the safety rails.
The average treadmill has a track that measures 18-20″ wide. A wider track (22″ in this case) allows a "wider" person to fit on it and maintain a more natural gait.
2. Sturdy Base
The last thing a big guy wants is a treadmill that's wallowing around underneath him. Especially if you live in an apartment. The larger the overall deck size, the more stable a treadmill is likely to be.
This results in a more enjoyable and safer running experience.
3. High Horsepower Motor
The high horsepower motor a treadmill has the less stress it will be under every time your foot hits the mat and strains the motor. While there are some treadmills out there that claim a 500lb capacity with a 1/2hp motor just remembers, there are kitchen sink garbage disposals with more power than that.
If you are over the weight limit of a treadmill, every footfall can cause the mat to slow down slightly until the motor catches up. Look for a motor that is at least 2.5hp that is coupled with a heavy flywheel if you're going to be running on your treadmill.
Walking exerts far less force on the mat so, if your treadmill is meant only for walking, a lower-horsepower motor is probably fine.
4. Excellent Warranty
If you're a heavy person, take my advice and become one of those people that returns substandard products. As a big guy, I tend to expose any flaws or weak points in a product. If I'm within the weight capacity, I expect that product to function as it should.
Top-notch customer service and a 30-day money-back guarantee make a SOLE treadmill a risk-free purchase. What's more, if something were to break, they are a name brand and you can order replacement parts directly from them. There are some cheaper models of treadmills available but if they break (when they break…) you're out of luck and have to replace the entire unit.
5. Long/Easy To Grab Handle
Remember when you were a kid and got running too fast down a hill? You literally had no choice but to run faster or reshape your face on the ground. Now imagine doing that on a treadmill… Having long handles that are easy to grab, even when you're tired, will provide an excellent failsafe that will keep you off your butt.
6. Feature Rich Running Experience
One of the best ways to spend time on a treadmill is to get distracted. I've watched shows, listened to podcasts, and even read books. A good treadmill maker knows this and loads its treadmills with Bluetooth capabilities, speakers, etc.
7. High Weight Capacity
If it can't support your weight, you can't use it. Because there is ambiguity about how weight capacities are figured (and no industry standard) we would recommend getting the heaviest-duty treadmill that you can reasonably afford.
Whatever brand or price range you're looking in, if you can put a checkmark next to all of those items then you've found a treadmill that will serve you well!
Get started on a treadmill as a big guy or overweight beginner.
The most important thing to remember when you first start walking on a treadmill is that you need to be in it for the long term. While some people (bodybuilders for example) cycle their weight significantly on a regular basis, most of us would just be happy with a long slow decline. I have always found it helpful to simply add a treadmill session to my day and then go about my life as usual. The results will come.
One of the most helpful things you can do to stay on track and chart your progress is to find and use a treadmill program for overweight beginners. When performance is measured, performance improves. If you know exactly what you will be doing every time you step onto the treadmill it will be much easier to lace up your shoes.